In early centuries (the first report about the existence of Maziéras dates back to the 13th century!) the Domaine was connected to the castle Montréal to which it apparently supplied soldiers. In our region the French – English wars raged for decades.
Maziéras has about seven hectares of orchards. Chestnuts and walnuts are harvested and sold. The forest is exploited by timely felling of sufficiently grown wood stands and pickets are removed from the forest for making their own fences.
Most of our long-term gîtes are fully furnished, however, storage for your own belongings is available.
The Domaine is situated just outside of Issac with post office and bar/cafe/restaurant.
A 10 minute drive away is the market town of Mussidan with shopping, supermarkets, tourist office, restaurants and banks etc.
The area is both wooded and with open fields to enjoy long walks and rides on horseback.
Outside of the Domaine, you can visit nearby Château de Montréal or the many other castles in the area, also markets and antique fairs.
The domain is situated between Bergerac on the river Dordogne and Périgueux on the river Isle to the north.
To the south lies Bergerac with its medieval town centre and charming timber framed stone houses, quaint alleys and old squares. Here you can take a boat trip on a traditional flat bottomed Gabare from the ancient port on the banks of the Dordogne.
Périgueux is also a 30 minute drive. A town in the same medieval style with a beautiful cathedral, shops and many outside restaurants for lunch and dinner in the summer.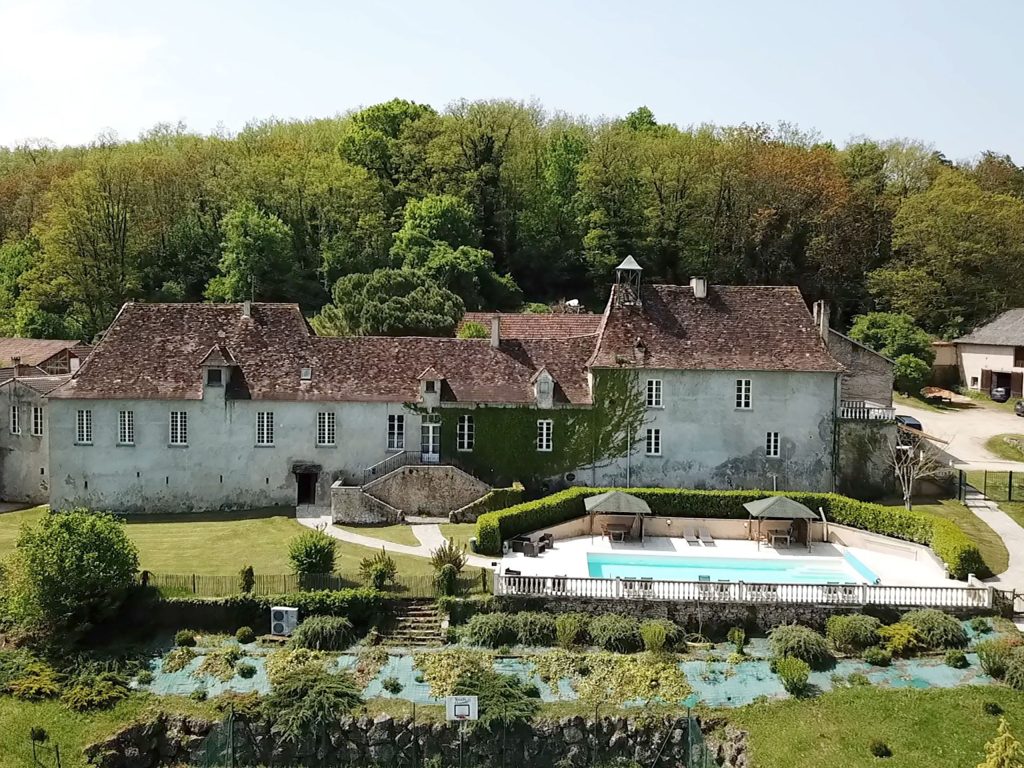 Long Term Rentals in Dordogne France